Monitor Requests
Administrators can give any user access to monitor the requests of a particular process. Once a user has this access, they will be able to see all the requests submitted to the selected process, regardless of who submits the request.
First, select "Monitor Requests" from your left-side Navigation pane. This will display a new tab called 'Monitor Requests'.
With this view, you can see all request activity from any user for the process(s) that you are a "Monitor" for.
This is read-only access. With this view, you can optionally select the Search option in the upper right to expose and set filters for the request list.
If would like to search for a number in the name or description, place an % at the beginning of the search.
In this example, we show a filter that renders just the request activity for a "Capital Expenditure Request Process."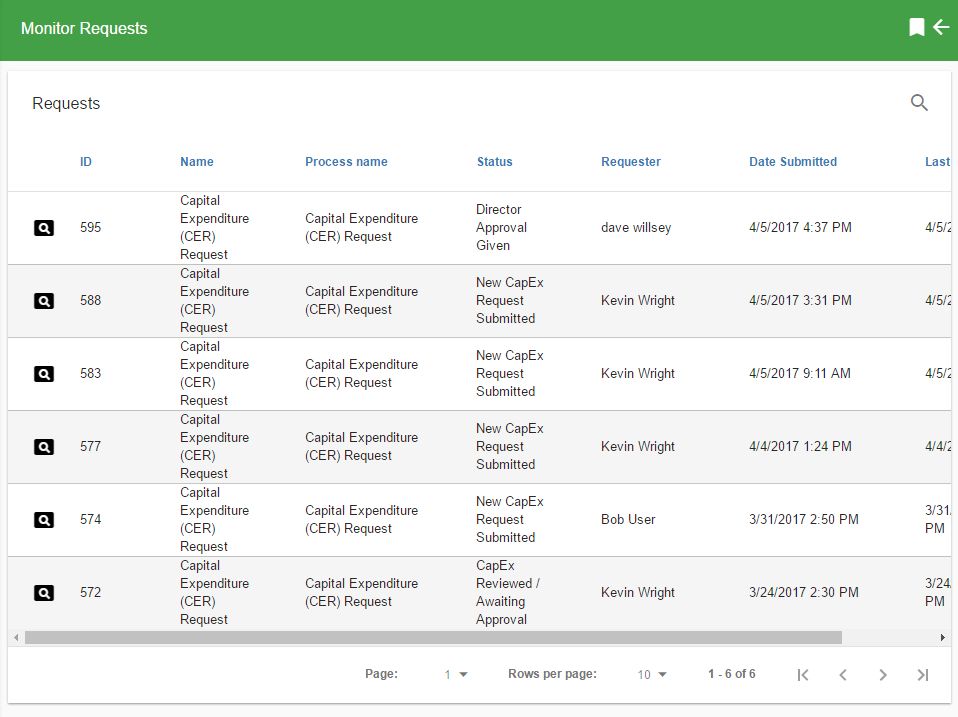 You can then drill into a certain request by selecting the view icon next to the request you want to monitor.