Contract Review and Approval Process
This process can be downloaded and imported into your Integrify instance. The downloadable .json file is at the bottom of this page. Directions for importing processes.
---
Our Contract Review and Approval Process App streamlines the workflow and document routing for managing contracts within your organization. Users can submit contracts for review, including contract metadata, and then follow progress through the supervisor, legal, and financial approvals. Approvers can make alterations or return contracts for revisions. Contracts over a certain amount need higher approval.
As with all of our process apps, the process and forms can be changed to suit your specific needs.
Form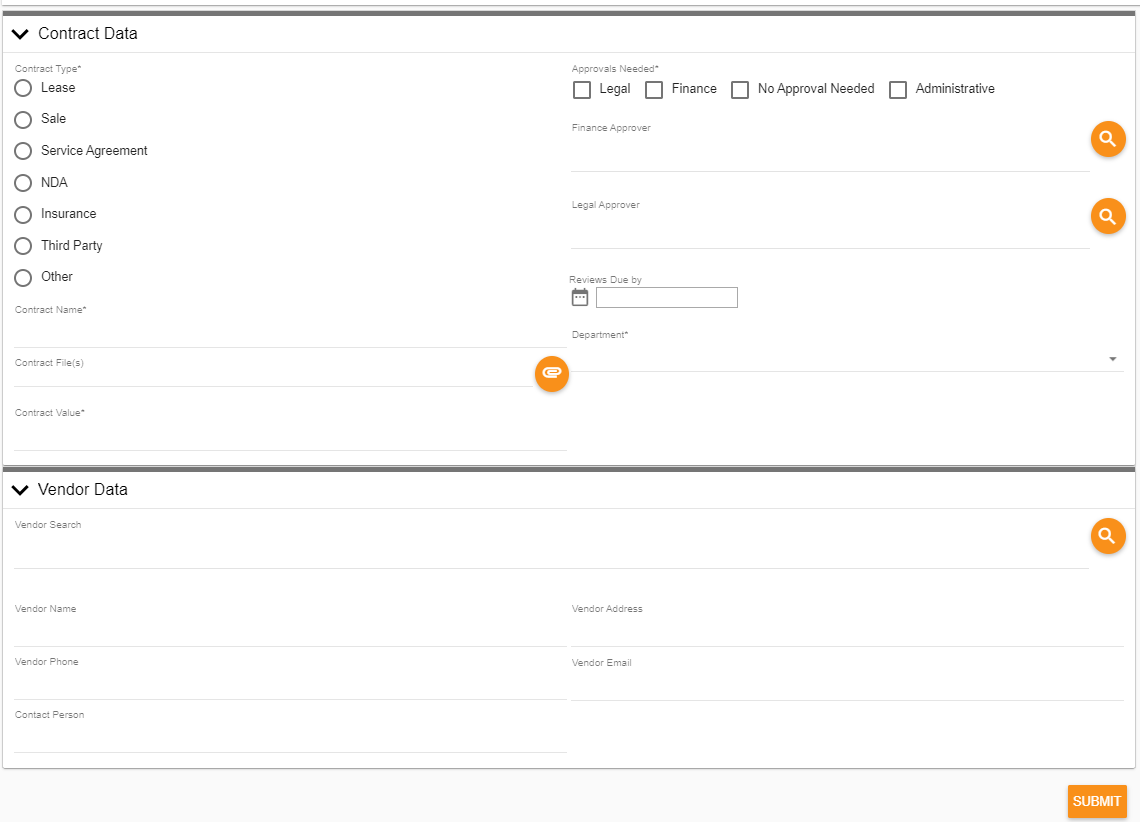 Contract Revision Form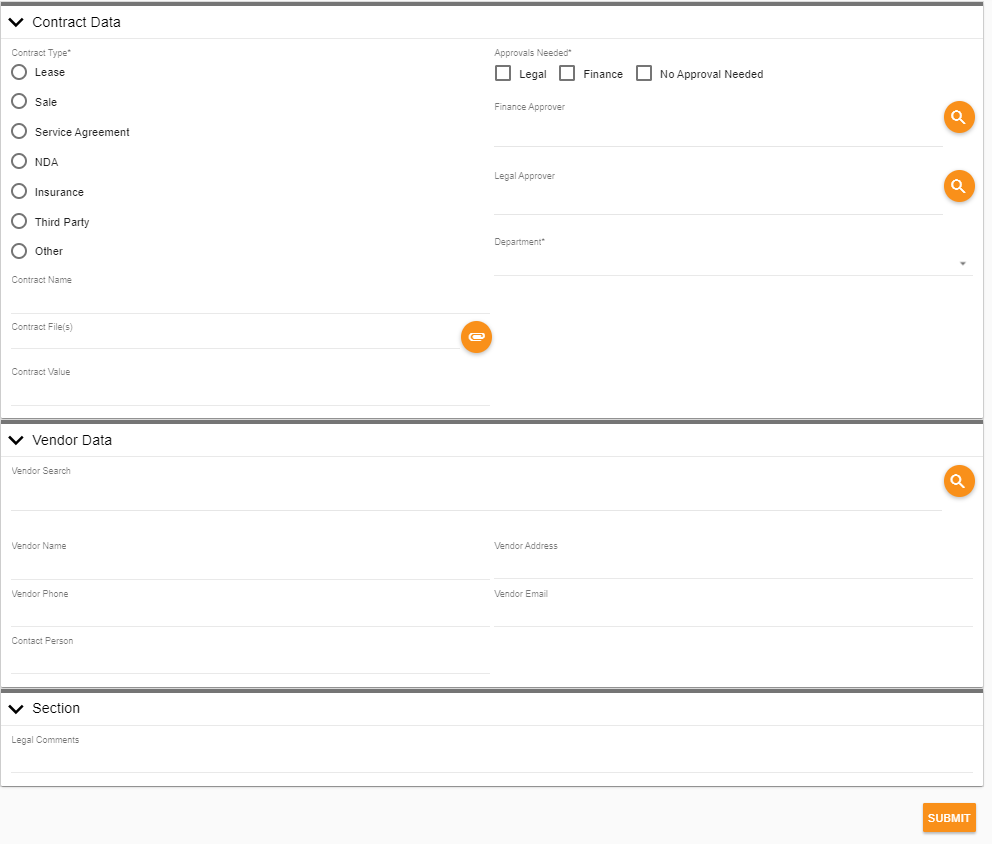 Process
---
Note: Processes are zipped for easier download. Click here more information on using zip files.
---