New Vendor Request
---
This process can be downloaded and imported into your Integrify instance. The downloadable .json file is at the bottom of this page. Directions for importing processes.
---
This is a straightforward new vendor request workflow example. This could be used as a separate, stand-alone workflow or it could be kicked off as part of a CAPEX workflow as well. The goal is to ensure a streamlined system when working with a new supplier.
Form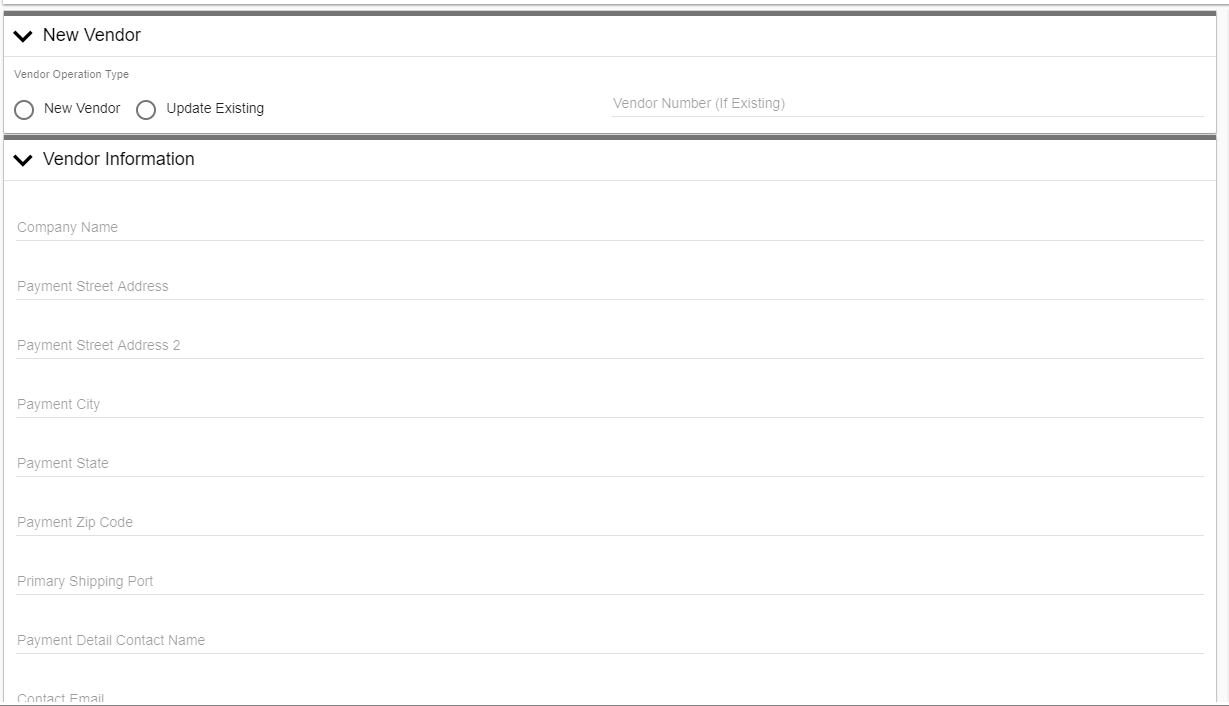 Process
---
Note: Processes are zipped for easier download. Click here more information on using zip files.
---