Employee Onboarding
---
This process can be downloaded and imported into your Integrify instance. The downloadable .json file is at the bottom of this page. Directions for importing processes.
---
Onboarding
The onboarding process sets the tone for the employee's relationship with their new company. If the process is disconnected and poorly organized, the employee's chances of success are greatly diminished while the chances of turnover increase.
This Employee Onboarding template gives you a chance to rapidly improve the onboarding process. Just import it and edit the details, recipients, etc. and you'll be ready to roll!
For more on automating your onboarding process, grab our guide.
Forms
As you'll see from the process there are a LOT of forms involved in employee onboarding. For the sake of space, we're just previewing the initial form that kicks things off.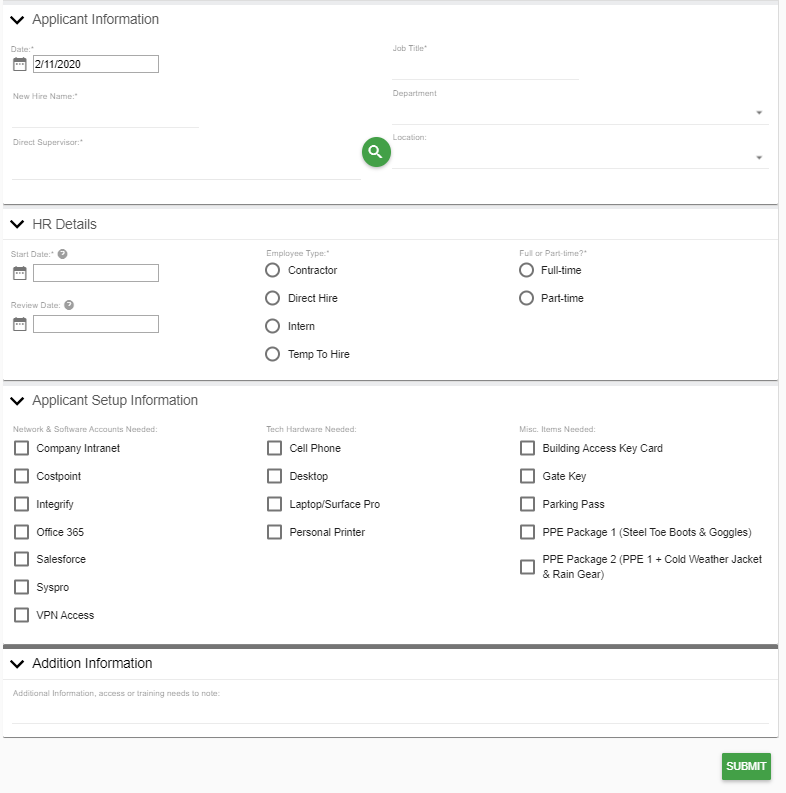 Process
---
Note: Processes are zipped for easier download. Click here more information on using zip files.
---