Request for Paid Time Off (PTO)
This process can be downloaded and imported into your Integrify instance. The downloadable .json file is at the bottom of this page. Directions for importing processes.
---
Many customers use Integrify to support employee requests for paid time off (PTO) which leads to better leave management. This is a typical example of how an automated PTO process can work.
We have also created a Current and Upcoming OOO Report to use for this process. Click here for more information, and a video on how to configure the report to your process.
Form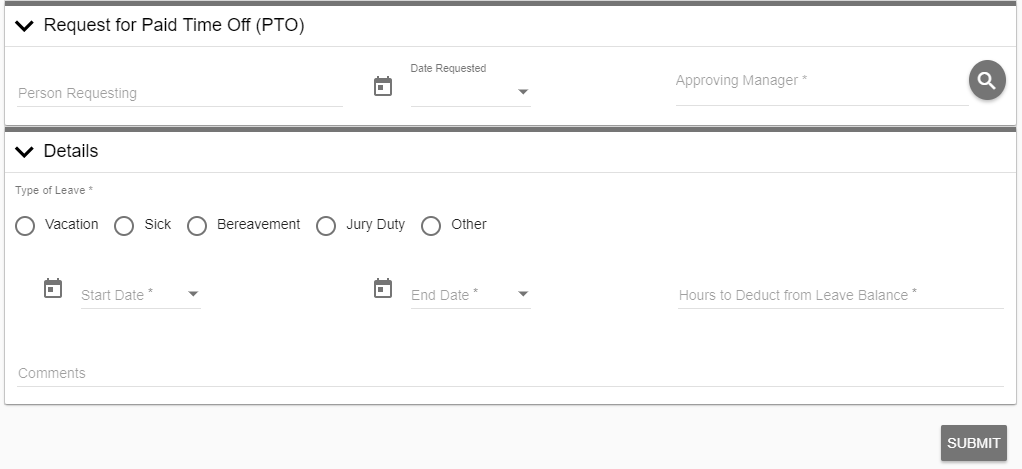 Process
---
Note: Processes are zipped for easier download. Click here more information on using zip files.