Headquarters Meeting Request
This process can be downloaded and imported into your Integrify instance. The downloadable .json file is at the bottom of this page. Directions for importing processes.
---
A successful meeting requires a lot of preliminary work by multiple team members to ensure your guest receives first-class treatment from start to finish. This workflow will allow your team to coordinate everything that is needed for meetings with both Customers & Vendors. In addition, there is a post-meeting worksheet that can be used to improve future meetings, records action items and give an overview of your meeting.
Form
---
Note: There are additional sub-forms included in the import file that is used in the process. This is just the initial request form.
---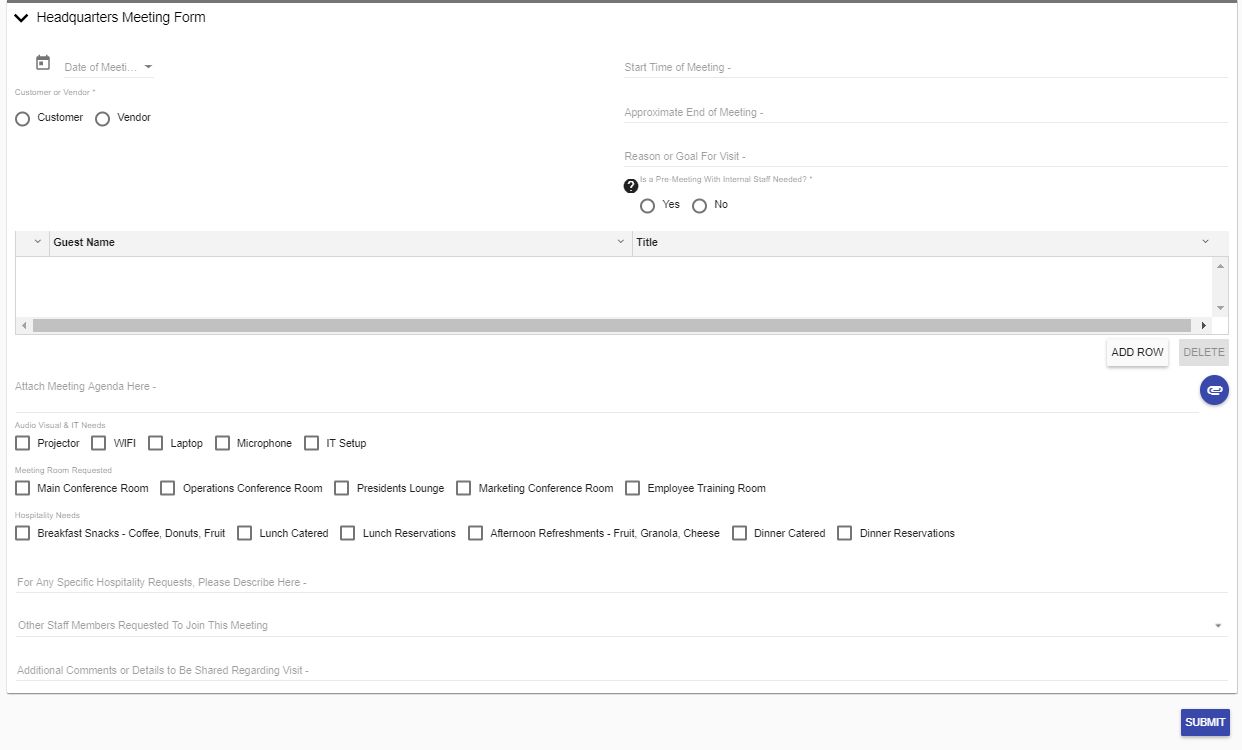 Process
---
Note: Processes are zipped for easier download. Click here more information on using zip files.
---