Idea Management
This process can be downloaded and imported into your Integrify instance. The downloadable .json file is at the bottom of this page. Directions for importing processes.
---
Innovation drives modern companies. Ideas for how to improve operations, products, marketing, morale, etc. can come from anywhere. To capture those great ideas you need a system that anyone can use to share their thoughts, but you also need a consistent, transparent way to track those ideas and ensure the right people see them and respond.
To this end, we've created this Idea Management App that handles all the heavy lifting and includes things like dynamic assignment and idea scoring. Here is the general outline of how it works:
Employee submits ideas using the idea form.
The idea is routed to a central gatekeeper for a quick review, confirmation, and approval.
The idea is then automatically routed to the relevant department head for scoring, review, and secondary approval.
If approved, the department head assigns a project manager.
The project manager then provides status updates until the project is complete.
Notifications ensure the idea submitter knows what's going on throughout the entire process.
You can see all the details below and, in the spirit of innovation, please share your ideas for how we can improve this app.
---
Form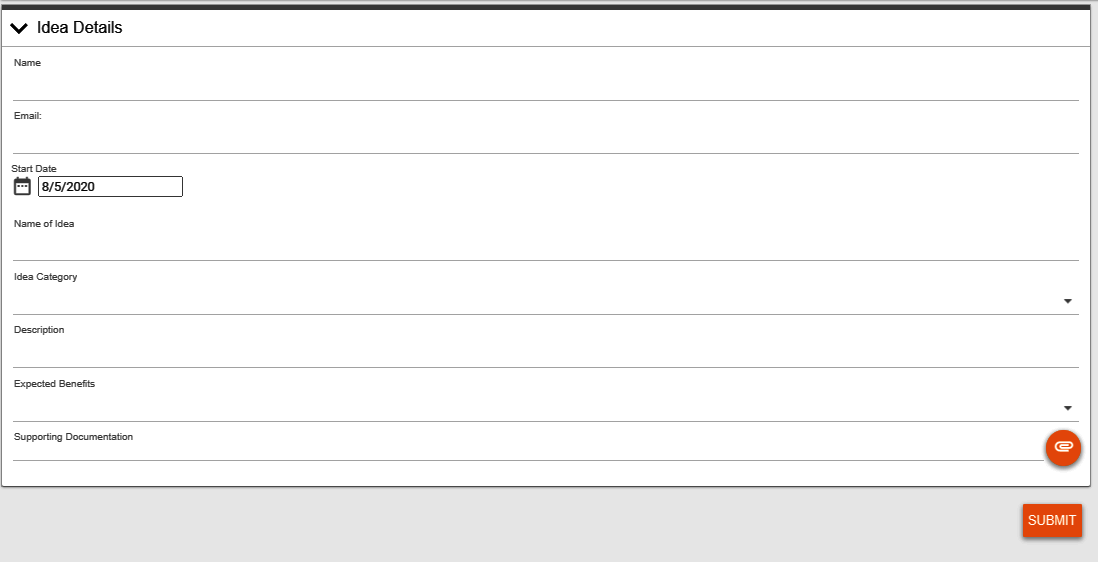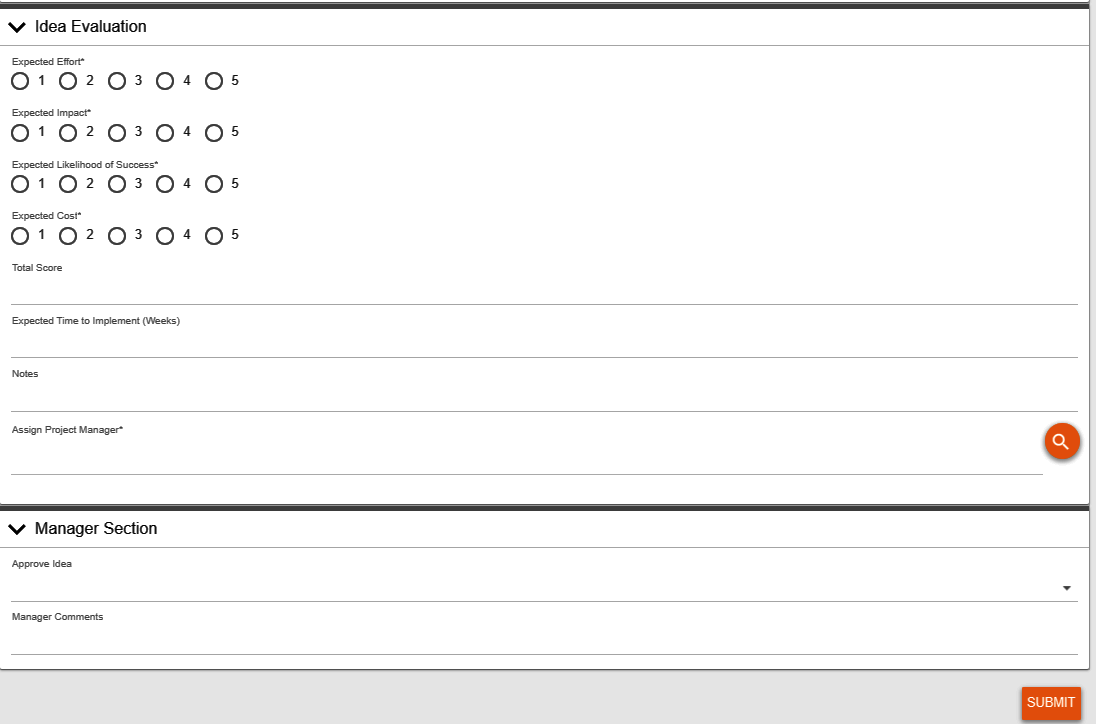 Process
---
Note: Processes are zipped for easier download. Click here more information on using zip files.
---
Visit our Web site for more on the topic of Idea Management.